Every day you come across hundreds of documents, receipts, books, bills and magazines that you may well want
to access later. Scanner Mini takes care of it, allowing you to scan and arrange all of them on your iPhone or iPad.
Moreover, your scans are always with you - right in your pocket.
---
Scan everything
Receipts and bills for expense tracking
Reports and contracts for running business
Whiteboards and articles for learning
Books and magazines for reading at home
Articles and recipes for sharing
Any other paper you can think of
---
Keep scans safe
Everything you scan is automatically backed up to iCloud. It keeps documents safe even if the device is lost or broken.
Passcode protection. Make sure everything is under your control by setting up a password.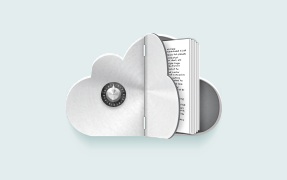 Scan with any device
Works on the iPhone, iPad and iPod Touch.
Syncs your scans immediately via iCloud.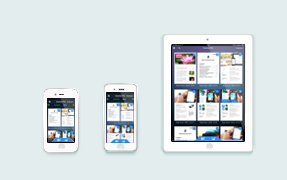 Make scans not photos
Automatic edge detection and perspective correction provide the best scan quality.
Smart image processing removes shadows and turns the image into a high-quality scan.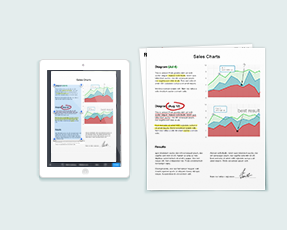 Share safely with Mac and PC
iTunes File Sharing support offers a simple and safe way to transfer scans to any Mac or PC via USB.
All scans are saved as PDF documents that can be read on any PC or Mac.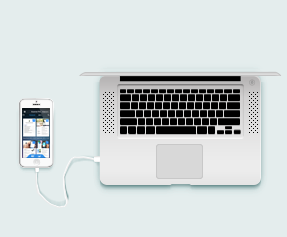 Tips to get better scans

Make sure you have enough light

Put the document on a flat background with no pattern

Use "+" button to create scans with multiple pages
---
For people who need to do more with their scans, Readdle offers an upgrade to
Scanner Pro
.
It allows you to share your scans via email, upload to Dropbox, Evernote and Google Drive, print via AirPrint and even fax.
Press
---
"Ideal for any hard copies you want scanned and saved, Scanner Mini allows you to capture paper documents, contracts, magazine pages, whiteboards, business cards, checks and receipts – and the digital version shows up on the iOS screen a second later."
Marc Saltzman
Yahoo Shopping
---
"Like its predecessor, it scans well, auto-syncs to iCloud, mounts as an external drive to your PC or Mac, and saves scans as PDFs."
Alex Wilhelm
TNW
---
"Scanner Mini is a no-cost version of Readdle's excellent Scanner Pro app, giving you everything it's big brother has, minus the document sharing."
Charlie Sorrel
Cult of Mac