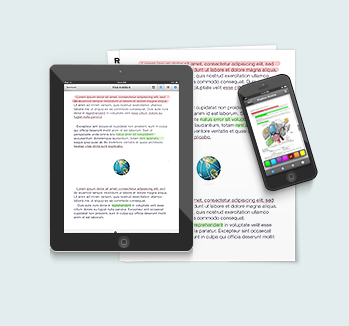 View and Edit Documents
Documents is perfect to view all common file formats, annotate PDFs and create text files. You can view: Office files, PDFs, images, videos and much more.
Documents features fast and reliable PDF viewing experience. It allows you to highlight, strike-out and underline text within a PDF document. A blazingly fast search will help you to find the bits you need.
---
Use as a Media Player
Play music, video and audio files using Documents
Media Player.
Watch your favourite movies
Store photos and pictures
Listen to the music
---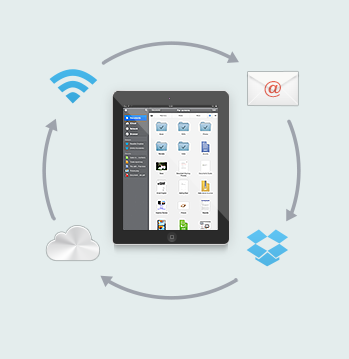 Manage Your Files
Documents allows you to get files from your computer, sync with Dropbox, iCloud, other cloud services and any source you can imagine. Organize the files into folders for your convenience and sync those automatically with Cloud services.
You can also get files from:
the Web using built-in Browser
open e-mail attachments
any WebDav services
USB file transfer
Drag-n-drop via Wi-Fi
Press
---
"A surprising versatile app for consumers and businesses alike."
Marc Saltzman,
USA Today
---
"The app is super quick, it looks good and options are easy to locate and use."
Matt Brian,
The Next Web
---
"It's a tool that will help you stay better organized."
Chris Welch,
The Verge
---
"Documents combines a fast document viewer with a media player and file manager."
Steven Sande,
TUAW