iOS 14 is out, with the new Home Screen widgets that let you have information from different apps at a glance. At Readdle, we've added widgets to all our apps since day one, so everyone can try them right after installing iOS 14. For those of you who have just updated, we've prepared an ultimate guide on how to use widgets on iOS 14. Check it out!
Our users are already experimenting with the new widgets to create beautiful and functional Home Screen setups. We've gathered a collection of the best widgets you can try right now. Let's take a look!
The best apps with iOS 14 widgets
Although many third-party developers don't offer iOS 14 widgets at the moment, there is plenty of apps with beautiful widgets you can try right now.
Here are some of them:
Productivity
Weather
Education
Health & Fitness
The best Home Screen setups from our users
The best thing about widgets is that you can resize, combine, and customize them the way you wish. For inspiration, check these Home Screen setups from our users:
By @LadaSoukup
By @GorgoHU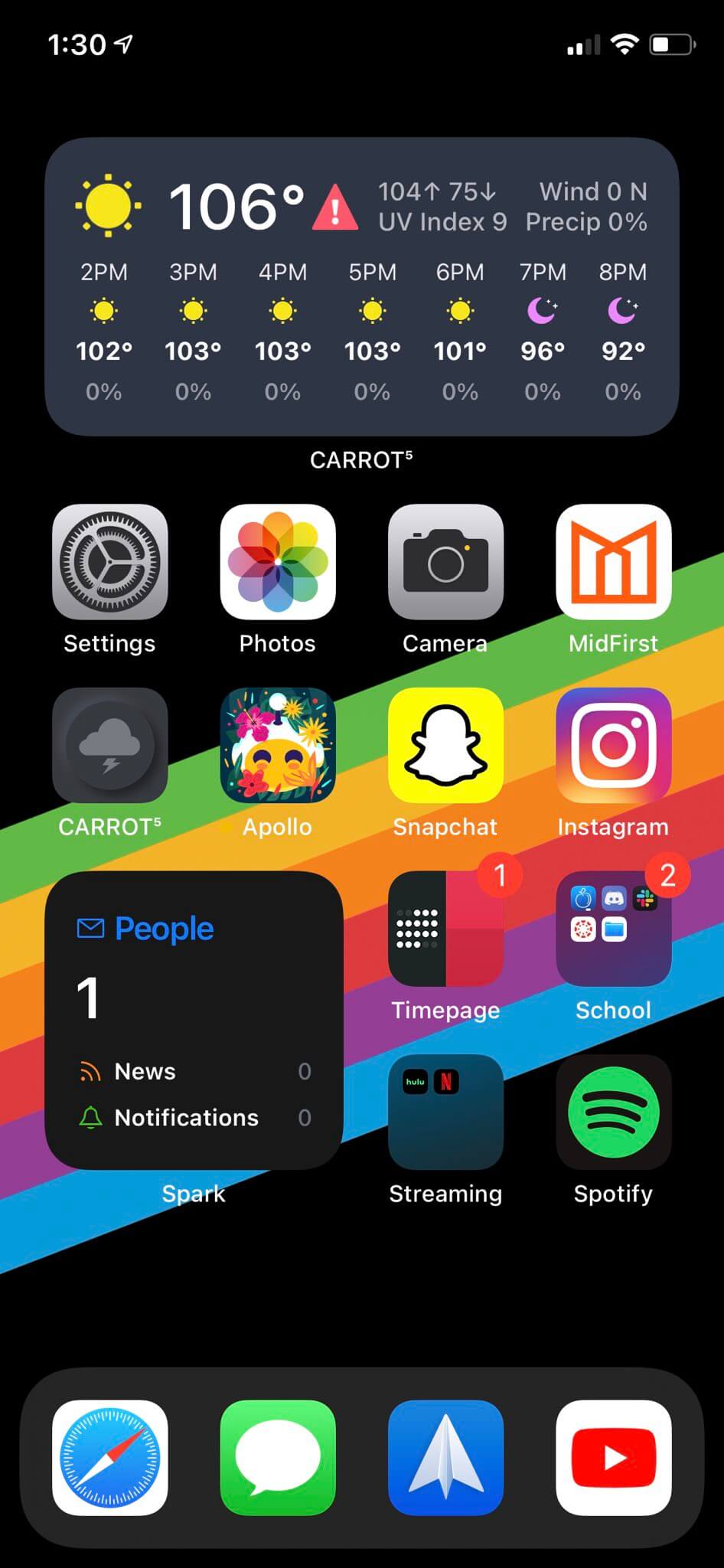 By @fatherIongIegs
By @coderdiaz
By @6fabio9E
By @coderdiaz
By @YigitPinarbasi
By @TheHozOpp1
By @needs_coffee
By @orilpik
Have you already added some widgets to your Home Screen? Share your favorites with @Readdle and @SparkMailApp!