Documents 6 is the best file manager, music player, and downloader for iPhone and iPad. Get it for free, if you haven't done so yet.
All of us sometimes find a web page we desperately need to save, annotate or share with our colleagues. But not everyone knows an easy and straightforward way to save a webpage as PDF on iPhone and iPad.
Well, you can save web pages using the internal browser directly to Documents local files.
How to save a web page
Navigate to the webpage you want to save (an article, a research, someone's LinkedIn profile, etc.)
Tap on the Actions icon on the top toolbar
Tap Save Page
Choose the format - whether to convert webpage to PDF, web archive or HTML document. Probably, we're looking for PDF here.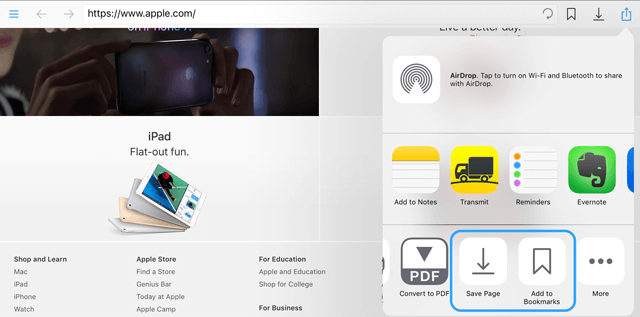 The file is saved to the Downloads folder by default. You can then share it, upload to any cloud storage, move to another app or leave in local Documents storage.